Feeling Sad? Here is how you could get rid of it almost instantly!
We all have our happy days and sad days. A person cannot smile 24*7. We all face awful mood swings, feel sad for oblivious reasons and act in a grumpy and desolate manner. Sometimes we are so sad that even getting out of the bed and doing the smallest of things feels like a burden. When we are feeling sad, we are simply not ourselves. This affects our relationship, productivity and the general way of living life. We also end up upsetting so many other people in this process of feeling sad.
You desperately seek for happiness in other people when it is latent deep within you. So, here are some things to do when you are sad and nothing feels okay.
1.DISTRACT YOUR MIND
We cannot diminish out sadness if we keep thinking about it. We can only do it if we put our brain off the sad and negative things that have been surrounding us. Some of the easiest ways of distracting your brain is by cleaning and organizing your wardrobe, catching up with an old friend, listening to some peppy music, reconsidering the we manage our finances or by going to the gym for a good workout session. Do this and won't be feeling sad anymore.
2.WRITE HELPS WHEN YOU ARE FEELING SAD
It is rightly said that when no one listens to you, write. Whether you maintain a journal or not, writing why you are feeling sad is bound to make you feel better and lighter. Sometimes, when you begin to write, you rethink the whole situation and it might dawn upon you that the reason due to which you have been feeling sad is insignificant. If it doesn't, then writing definitely puts the heavy weight of sadness off your chest and you feel peaceful. Who knows, these small writeups of yours might take you a big way ahead in the field of writing! That's exactly how we all started writing as well.
3.BINGE WATCH
A good way to deal with sadness is binge watching. Let's put our Netflix,Amazon Prime and Hulu subscription to some good use. You can watch a comedy movie/show as a good laugh is an antidote for sadness. After a good laugh, you won't be feeling sad anymore. Watching a thriller makes you completely forget about your problem and worry about the protagonist fighting the serial killer. Watch a rom-com and let the happy vibes sink in. And a sure shot solution to fix your mood is watching a "Christmas" movie. You can't really have enough of these happy Christmassy movies. Let the positive vibes kick in and let your soul be giddy with happiness.
ALSO READ: CARTOONS WE ALL BADLY MISS
4.EAT YOUR FAVORITE FOOD
Good and yummy meal a day, keeps all the sadness away. No matter if you call yourself a foodie or not, food is always the solution. Food doesn't guarantee to fix all your problems, but at least you that at the end of the day, there is something amazing in your life. I bet that one cannot simply be feeling sad after having their favorite dish. After all, food is happiness served on a plate. Go to a gourmet restaurant or buy yourself a cotton candy. Treat yourself and let the food work its magic.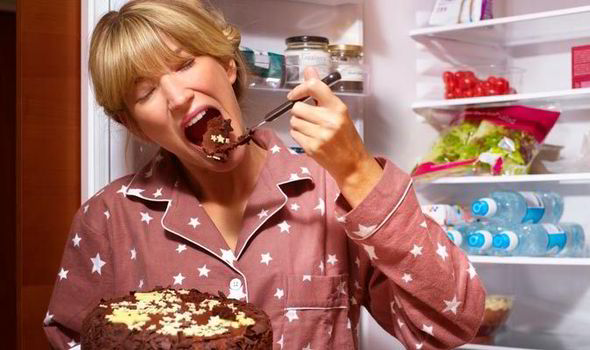 5.SLEEP
You cannot be feeling sad when you are asleep. Getting a good sleep is an instant fix to almost all problems. You might sleep with clouds of sadness hovering on your soul but when you wake up after a good, long and peaceful sleep, you feel much more peaceful and have a clearer perception of all your feelings. You feel lighter and relaxed. Sometimes, you gotta give yourself a break from your tiresome routine and relax. After all, only a relaxed human can be a happy human.
6.INDULGE IN YOUR HOBBY
Whatsoever your hobby may be, it is your happy thing to do when sadness dawns upon you. Indulging in your hobby not only helps you get through the sad phase but also provides you the much needed solace. It gives your mind something to think upon rather than feeling sad. This way you can convert the outburst of sadness into outburst of 'art'. Do the break dance, spill the beautiful colors onto the canvas, read a good book, listen to soulful music, do the bathroom rock concert or capture the nature in plethora of camera shots. Do what makes you feel happy and content.
ALSO READ: REASONS WHY NIGHT CHATS ARE THE BEST
7.PAMPER YOURSELF
whenever you are feeling sad, you tend to neglect personal care. In such a case, what we all must do is pay attention to ourselves. Rather than feeling sad, you should treat yourself to a good spa or a body massage. You try should a new hairstyle that you have been craving to have for months. Go for manicure, pedicure or a facial. Often, all it takes to feel a lot better is treating yourself better and giving yourself exclusive treat that you deserve.
8.SHOPPING
As crazy as it may sound, but shopping is therapeutic in nature. Make a quick trip to the nearby mall or your favorite showroom. Pick a dress or two, get new coffee mugs, or a new lamp for your living room. This way, you will have no time for feeling sad. Rather, shopping will make you excited and you will only focus on what you want to buy, how and when you want to use it. After you are done, grab some snacks, go home and do a low key fashion show or an exhibition of what you have purchased. Goodbye, sadness.
9.WATCH BABY VIDEOS
This is something you can't say no to! Seconds into a baby video, you will forget that you were even feeling sad in the first place. Babies, ah! Their tiny little hands, tiny teeth, cute batty eyes, everything about them is so happy. Even as you think of a baby, you feel pangs of glee. Don't you? Even a baby's cry can make you laugh. The way they blabber, throw tantrums, play around is all so cute. And, if you have a baby that you can interact with, you are so very lucky! Rather than watching a video, you yourself can witness all the cuteness. We really don't give babies the due credit for making our sadness vanish into thin air.
WATCH: MILA STAUFFER VIDEOS for a good laugh!
ALSO READ: 10 HILARIOUS EXPERIENCES WE ALL HAVE HAD WITH AN AUTO RICKSHAW
10.GO FOR A WALK
This is one the easiest thing you can do when you are feeling sad. Put on your headphones, wear your track pants and out you go! This will not only put your mind elsewhere but also help you feel rejuvenated. You can explore a new park or garden for walking, listen to the birds chirruping, watch the sun set, admire beautiful flowers and feel at peace. When you are one with nature, the feeling of sadness slowly fades away. You feel full of life and your spirits are high.
If nothing of the above mentioned things work for you, don't worry. Brew your recipe of happiness. Sadness is a phase, it goes away. It's okay to not feel okay. But don't let this phase get permanent or take a toll on the happy soul that you are. Happiness is a choice and you must constantly strive to choose it. Life's is too short for feeling sad about things that are out of your control. And, if its in your control, then don't feel sad! Just smile, it suits you. You might not realize the value of your precious smile but it makes the world a happier place.