9 Lesser Known Facts about Ranbir Kapoor
When you hear the name Ranbir Kapoor the very first thing that pops into any female's mind is the adorable face and the irresistible charm. Since 28th September, 1982 this man has been the center of attention which was inevitable as he is the grandson of Raj Kapoor ji. He has grown from an over enthusiastic actor in Saawariya to a crafted actor in Ae Dil hai Mushkil. He has been on the radar of paparazzi since his childhood and his diehard fans probably know everything about him. But here are some lesser known facts about our heart throb and the actor of this generation Ranbir Kapoor.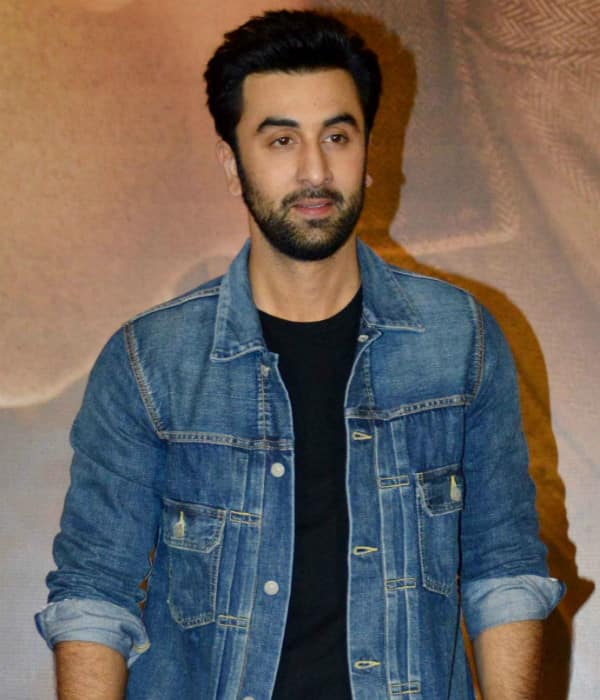 Not so good at studies!
Yes folks. Our man Ranbir too was not very good at Algebra, Physics or Biology. He probably wouldn't know the date of French Revolution. But he would definitely know when Quentin Tarantino was born. This is perhaps the biggest source of inspiration for all youngsters in India reading this article 😛
The star gets star stuck
While shooting for Ae Dil hai Mushkil Ranbir Kapoor saw one of his favorite actors Quentin Tarantino and he was absolutely star stuck. He apparently requested for his autograph but got rejected. There was another time when he saw Natalie Portman and started praising her talents without realizing that she was in a bad mood. Unfortunately the encounter did not end on a happy note.
Named after his Grand Father
When it comes to names, it is a lesser known fact that Ranbir is named after his Grandfather Raj Kapoor whose real name was in fact Ranbir. Raj was his middle name and now the middle name of all the Kapoor brothers.
Recommended for you:
Top Movies of 2017 you should look out for!
Kapoor didn't make it easy for him
He was born with a silver spoon. But everything was not perfect. Troubled marriage of his parents affected him deeply. All the emotions were building up inside him which compelled him to develop an interest towards films. And look how far he's come.
Mama's Boy
There is no denying in the fact that Ranbir is a Mama's boy. His mother's number is on his speed dial and apparently she still cuts his nails (5% increase in Ranbir Kapoor's female fan following). All the guys out there do not forget to take notes.
The Record Breaker!
We all know that he won the Filmfare award for Best Actor (Male) in the year 2011 for his performance in Rockstar and repeated the feat in 2012 for his performance in Barfi. But a lot of you might not be aware of the fact that he won the Filmfare Award for Best Actor (Male) critics' choice in the year 2009 for three movie viz. Wake up Sid, Ajab Prem Ki Gazab Kahani and Rocket Singh: Salesman of the Year.
Ranbir's Dedication for Acting!
Speaking of Rockstar, for the preparation of his character Janardhan Jakad who belonged to a Jat family Ranbir Kapoor lived with a Jat family in Pritam Pura in order to understand their mannerism. And for the preparation of the character Jordan (The Rockstar) he learned to play the guitar and would practice extensively at A.R. Rahman's music studio.
Ranbir Kapoor the filmmaker
This little fact may come as a surprise. While pursuing his film making course from School of Visual Arts, New York Ranbir directed and starred in two short films entitled Passion of Love and India 1964.
Recommended for you:
Demonetization: The Complete Analysis!
Ranbir Kapoor other than Movies!
Ranbir Kapoor being a football enthusiast is the co-owner of Indian Super League football team named Mumbai City FC since 2014. He is the content and programming advisor at Saavn (Music application). He is the co-founder of his production house Picture Shuru Productions and has co- produced his upcoming venture Jagga Jasoos.
There is so much more that he has done and is probably doing at the moment. Sure he was born in an affluent family which seems perfect. But it wasn't perfect after all. He has had his share of failures but he never let those failures reduce his spirit and always bounced back with a bang. There is no easy way to success and our man is a walking example of this philosophy.